---
Burns Love songs and their beautiful tunes are particularly memorable. The Lea Rig and Corn Rigs are Bonie celebrate the bitter-sweetness of first assignations and the joys of sexual meeting.
Mary Morison, Ae Fond Kiss and Highland Mary are songs of parting and death suffused with the poet's sense of mortality.
These intimations of inevitable ending invade love lyrics such as Red, Rose and O Wert thou in the Cauld Blast whilst John Anderson was rewritten as an expression of simple companionship between aging lovers.

Ae Fond Kiss
The final song to Clarinda, written in 1791, is among the masterpieces of its kind. In it, with the skill so characteristic of his love poetry at its best, he reduces everything to one basic and overpowering emotion, the emotion of having loved and now having to part.
Sir Walter Scott remarked, in reference to the four last lines of the second stanza this contains the essence of a thousand love tales and furthermore that one verse is worth a thousand romances
They are more than that though, they are, in themselves a complete romance. The Alpha and Omega of feeling and contain the essence of an existence of pain and pleasure distilled into one burning drop.

Ae Fond Kiss
Listen to a verse





Ae fond kiss, and then we sever
Ae fareweel, and then for ever!
Deep in heart-wrung tears I'll pledge thee
Warring sighs and groans I'll wage thee
Who shall say that Fortune grieves him
While the star of hope she leaves him?
Me, nae cheerful twinkle lights me
Dark despair around benights me





I'll ne'er blame my partial fancy
Naething could resist my Nancy
But to see her was to love her
Love but her, and love for ever
Had we never lov'd sae kindly
Had we never lov'd sae blindly
Never met or never parted
We had ne'er been broken-hearted





Fare-thee-weel, thou first and fairest!
Fare-thee-weel, thou best and dearest!
Thine be ilka, joy and treasure
Peace, Enjoyment, Love, and Pleasure!
Ae fond kiss, and then we sever!
Ae fareweel, alas, for ever!
Deep in heart-wrung tears I'll pledge thee
Warring sighs and groans I'll wage thee

Burns and Clarinda never met again although a few letters were exchanged.
Clarinda remembered that day of parting forever. At the age of 72, in her journal, under the date 6th December 1831 ( 40 yrs to the day after they last met ) she wrote
This day I never can forget. Parted with Burns, in the year 1791, never more to meet in this world, Oh may we meet in Heaven.
---
My Love is Like a Red, Red, Rose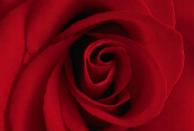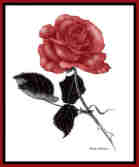 Red Rose Video from the new CD.
This song is truly Burns own hand, every line has produced a rush of traditioners who pretend to treat us with what they call the old words.
To all lovers of Burns and to the great mass of romantic souls the rose newly sprung in June provides us with perfect imagery.
Burns imagination and his ear gathered these inherited comparisons and metaphors together, altered them, however slightly, purged them of all vulgarity and created in the end one of the loveliest lyrics of all time. It is a masterpiece of technique rather than of passion. It is by the superb blending of the various units into one harmonious whole that the song achieves its beauty.
In a Red Rose, traditional similes and comparisons perform a serious function. The rose, the melody, the drying seas, the melting rocks and sands are symbolic.
My love is like a red, red, rose.
At the same time the reader feels that they are not merely physical objects of the ordinary kind, but draw their evocative power from all the roses that young girls have ever been compared to, and from age old prophecies that some day the seas will evaporate and the earth be consumed in some enormous conflagration.We can speak of these images only if we are willing to define them as the concentrated experiences and feelings of many generations, organised by language and handed down and it is from socially transmitted emotional patterns of this sort that Burns song derives its particular beauty.
The red rose is is a lyric of genius, made out of the common inherited material of folk song. It is an example of something that is very old but which seems startlingly new because it manages to convey deep feeling without qualification or embroidery. In the rose, there is no incongruence between particular and universal. The reader, still more, the singer, experiences what they have felt for a person which they themself have loved. The reader ( singer ) attaches the beautiful words and tune to their own image of the face and of the person. This they can do, only because the song generalises the emotions of countless lovers, high and low, at all times and in all places. Here the distinction between personal and impersonal becomes quite worthless. Burns is any man in love with any woman, yet in the act of artistic creation he is more truly and more intensely himself than at any ordinary moment of daily life.
My Love is Like a Red, Red, Rose
Tune, Major Graham
Midi sequence by Barry Taylor. Click on the play arrow to hear the tune

O, my luve's like a red, red rose
That's newly sprung in June
O, my luve's like the melodie
That's sweetly play'd in tune
As fair art thou, my bonie lass
So deep in luve am I
And I will luve thee still, my Dear
Till a' the seas gang dry
Till a' the seas gang dry, my Dear
And the rocks melt wi' the sun!
O I will luve thee still, my Dear
While the sands o' life shall run
And fare thee weel, my only Luve
And fare thee weel a while!
And I will come again, my Luve
Tho' it were ten thousand mile
Songwriting, which draws on the resources of both poetry and music, is an art in itself. The songs as opposed to the poetry give different kinds of satisfaction, sometimes one values one more than the other, depending on one's mood. Yet Burns genius was such that he was master of both arts. It is surely a matter of sheer wonderment that the man who wrote Holy Willie's Prayer could also write A Red Rose. Yet he did, and both have been so long familiar to us, so much a part of our way of looking at the world, that we rarely stop to think how improbable it is that they should both have sprung from the mind of a single artist. Few men have achieved so much, in quality if not in quantity, in both poetry and song-writing, yet, when all is said and done, the songs give more lasting pleasure than even the very best of his poetry can supply. Taken en masse, as a single entity (and here the extent of Burns individual authorship of particular songs is quite irrelevant), they recreate and preserve for all time the commonest feelings of an entire people, yet they are also the most international of Burns works and, therefore, they are among the most universal works of art ever to have been created.
---