London Statue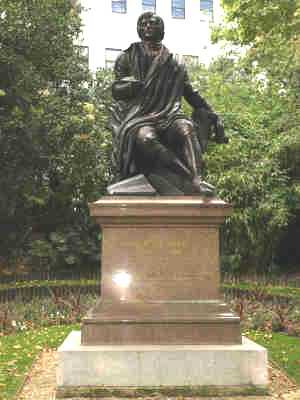 The third cast of Steell's seated figure was presented to London by John Gordon Crawford and unveiled by Lord Rosebery on 26th July 1884.

Incidentally, it was while looking for a suitable site in the Thames Embankment Gardens that Colin Rae Brown, Provost Mackay and Captain Sneddon of Kilmarnock chanced upon the idea of forming a Federation of Burns Clubs, an idea which became a reality in August the following year.

Significantly, the London version differs in some respects from those in New York and Dundee, most notably in the pose of the head.

Sir John Steell demonstrated his versatility by producing several busts carved in marble and based on his bronze statue. One of these was placed in Poets' Corner, Westminster Abbey, and unveiled by Lord Rosebery on 7th March 1885. Sir John received this commission in 1883 and the money was raised by a shilling subscription, the Prince of Wales heading the subscribers' list.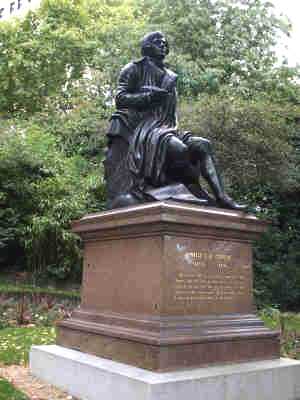 See the other Sir John Steell statues in New York, Dundee and Dunedin.