Burns Statue Montrose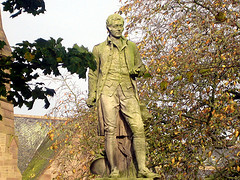 William Birnie Rhind (1853-1933), was commissioned to sculpt the stone statue which was unveiled at Montrose on 7th August 1912.


---
Burns Statue Arbroath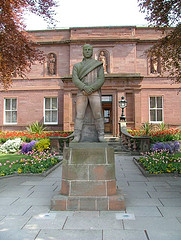 The statue of Burns was unveiled at Arbroath on the poet's bicentenary. The seven foot bronze was the work of Dundee sculptor Scott Sutherland, best-known for the Commando monument at Spean Bridge.


---
Burns Statue Stranraer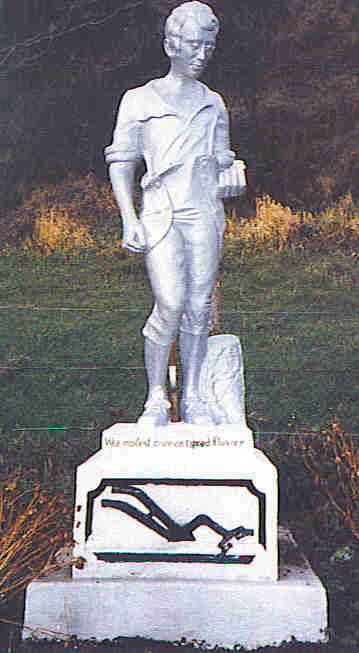 It is a sad fact that the costs of erecting statuary escalated during and after the First World War, and as a result this method of perpetuating the memory of famous personalities has been comparatively little used since then.

It is, in fact, all the more remarkable that several other statues of Burns were erected in various parts of the world in the inter-war period. A local sculptor, James Watt of Stranraer, produced this statue of the poet which was erected at Portpatrick on 1st May 1929.
---
Burns Statue Cheyenne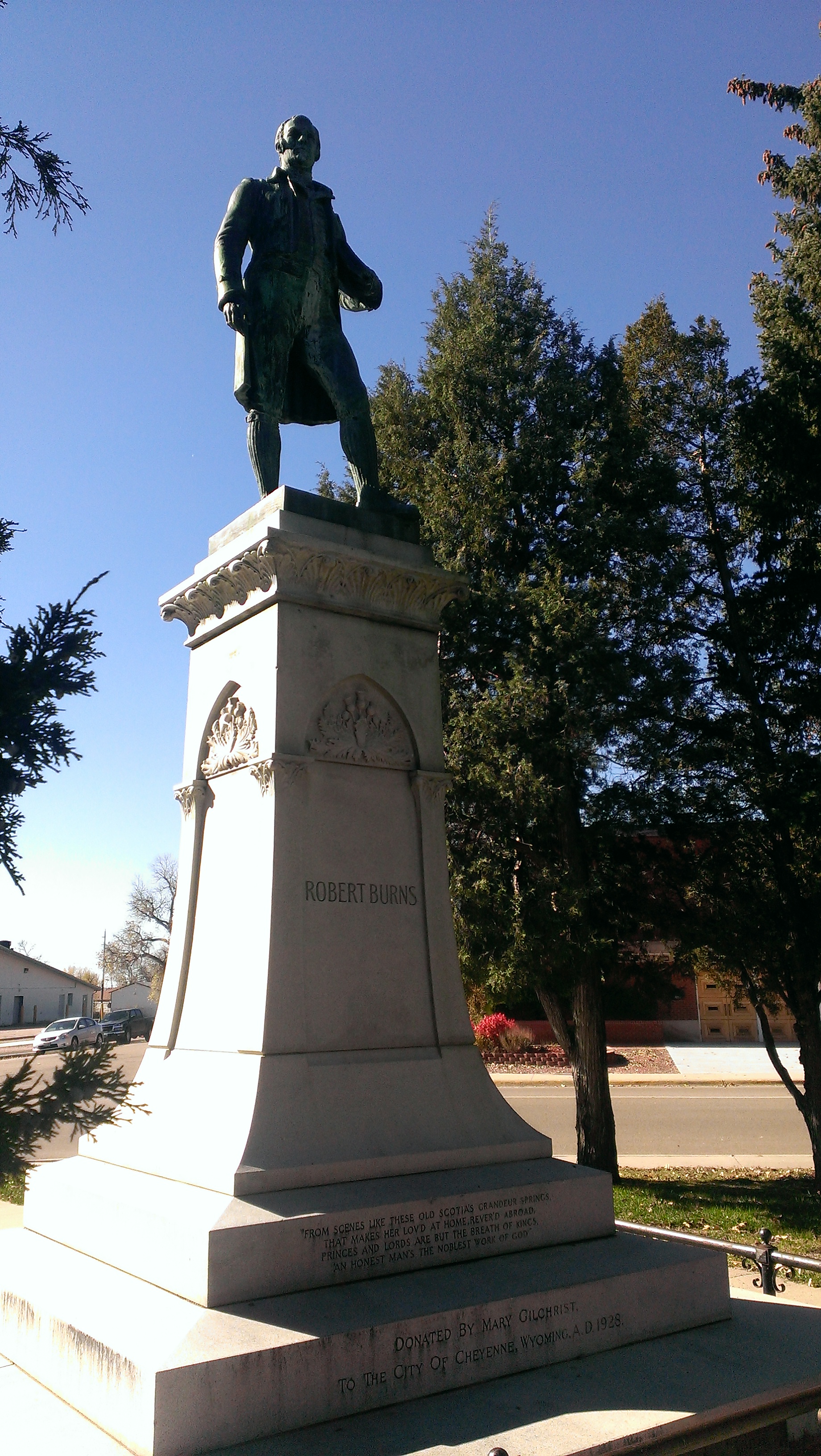 Thanks to Aaron Lyttle for the photograph.



Henry Snell Gamley (1865-1928), a pupil of D.W. Stevenson, was one of Scotland's leading sculptors in bronze and at one point was consulted as to the feasibility of reworking the Turnerelli group in this medium, but it had to be abandoned on grounds of expense.

Gamley gave some indication of his capabilities in the memorial erected over the grave of Mrs McLehose in the Canongate churchyard, unveiled on 10th June 1922; the modelling of Clarinda's features in low relief is particularly expressive.

Gamley never had the satisfaction of seeing his project for a full-scale statue of the poet come to fruition, for he died a year before his bronze was unveiled in Gilchrist Park at the corner of Randall and Pioneer Avenues, Cheyenne, Wyoming on llth November 1929. The statue stands on an elegant pedestal of local granite and was the gift of Mary Gemmell Gilchrist, widow of one of Wyoming's most colourful cattle-barons and a native of Ayrshire.

A bronze reduction of this figure may be seen at Ellisland, while another was displayed at the two exhibitions held at Lady Stair's House, Edinburgh in 1953 and 1959.